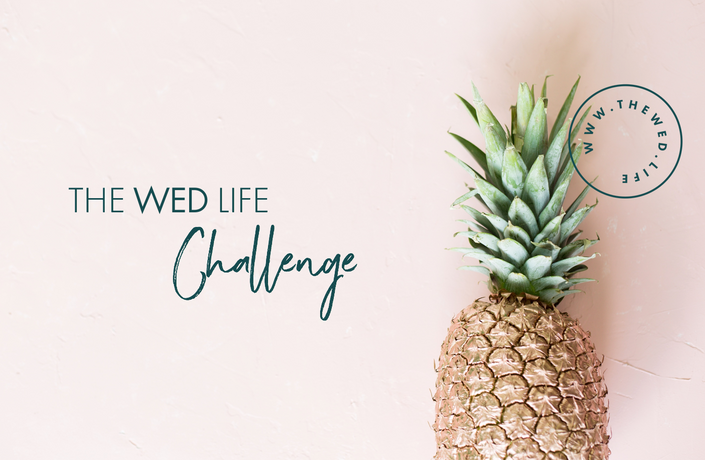 The Wed Life Challenge
Planning a wedding has never been so fun!
The Wed Life Challenge is an innovative and interactive approach to the wedding planning process that is anything but common and conventional. Working alongside your partner, you will participate in a virtual game, completing challenges, overcoming obstacles, reaping rewards and working together for the grand prize; planning your own incredible wedding.

Your Instructor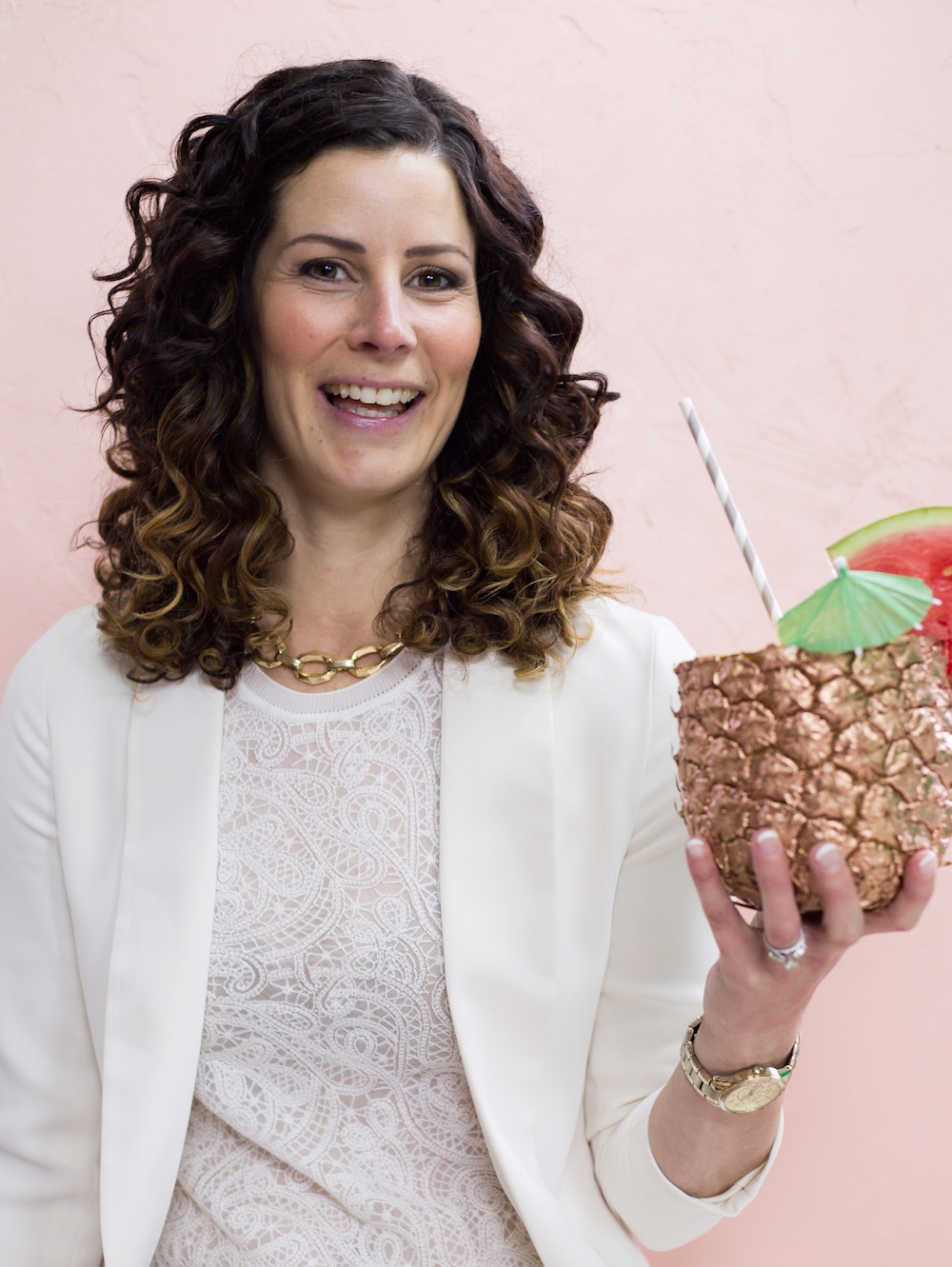 Hey! I'm Shannon Valente, your game master and bona fide wedding planner with over 10 years' experience in the wedding and events industry.
As a certified planner of awesome weddings (Wedding Planners Institute of Canada), I've helped many couples plan and pull off the weddings they've always wanted, many of which have been featured in publications such as 100 Layer Cake, Wedding Chicks, Wedding Bells, Rocky Mountain Bride, Aisle Society, Hey Wedding Lady, and more.
Trust me - I know first hand how stressful planning a wedding can be. There are endless piles of information available today for couples with hopes of pulling off the perfect day. Most provide you with informative content but lack guidance. It gets overwhelming and somewhere along the way, wedding planning stopped being fun! With The Wed Life Challenge, I've designed a game whose sole purpose is to make wedding planning enjoyable - as it should be!
After planning hundreds of weddings, I know exactly what it takes to successfully plan a beautiful, stress free wedding, and have helped countless couples around the world do exactly that. Wedding planning should be fun, and now, it can be again!
Challenge Levels
2 - The Fork In The Road
Available in days
days after you enroll
3 - The Bank
Available in days
days after you enroll
WHAT YOU WILL EXPERIENCE ↓
An interactive, all encompassing, wedding planning experience. No details will be forgotten and focus put on the ones that apply to YOUR wedding
Exciting challenges and entertaining multimedia modules leading you through the entire wedding planning process
Consistent support and guidance throughout the experience to overcome wedding planning overwhelm.
I've put the FUN back into planning your wedding. You will actually enjoy the process! The satisfaction of planning your own wedding, with a polished, professional punch
WHAT YOU WILL NOT EXPERIENCE ↓
The feeling like you just want this all (the wedding planning) to be over. You won't want it to end!
A lack of support throughout the planning process which leaves you feeling overwhelmed and under-excited about your wedding.
A typical wedding e-course, stripped of all it's fun potential.
Generic downloads, checklists and planning "guides", leaving you confused, uninspired and still with a long list of to-do's
The Wed Life Challenge is more than just an ordinary e-course. In fact, you could say it's anything but ordinary! Rather, it's a revolutionary game designed to help brides and grooms-to-be plan a seamless wedding.
Throughout the game, via video modules, you will experience different "levels" where you complete wedding related challenges. As you complete each challenge, you unlock prizes (ie. save $$$ on items) that can actually be used for YOUR wedding!
Now, you're probably wondering: What are these prizes?!
Great question!
These challenges and prizes are not just fluff ladies and gents, they are all things that will bring you closer to a professionally planned wedding, presented in a fun, unique way! From discounts on wedding invitations, websites to dresses, each challenge and prize has been carefully chosen to benefit you, taking the guesswork out of planning your big day.
I walk you through the same process I have walked hundreds of couples through as a wedding planner, all in a game-like experience.
READY TO PLAY?
WHAT IF I TOLD YOU THAT PLANNING YOUR WEDDING COULD BE ANYTHING BUT COMPLICATED AND - DARE I SAY IT - BORING? IF YOU ARE…
01
Feeling overwhelmed with budgets, vendors, seating charts, and pretty much every aspect of planning your wedding
02
Lost or out of control when it comes to creating your ideal wedding
03
Unable to devote the time, patience, or energy towards planning your wedding
04
Ready to tear your hair out or burst into tears at the sheer number of decor options and Pinterest inspo
THEN YOU, MY FRIEND, HAVE COME TO THE RIGHT PLACE...
Frequently Asked Questions
HOW LONG WILL THE CHALLENGE TAKE US TO COMPLETE?
The Challenge has been designed specifically with you in mind, which makes it perfect for couples planning their wedding! The approach is self-paced, meaning you can complete the Challenges and work through each step at your own pace. No deadlines, no strict timelines, no cut-offs. What it will do with your time, is catapult you forward and cut out an amazing amount of research time on your part. So binge watch in a few days or over a few months as you plan, it's up to you!
WHAT IF I'M NOT SATISFIED WITH THE CHALLENGE?
Though we know you'll absolutely love The Wed Life Challenge - and all of the amazing resources and benefits it has to offer - we offer a money-back guarantee in the event that you are not happy. We provide a 30-day money back guarantee with a full refund; all you have to do is contact us!
OUR WEDDING IS ALREADY COSTLY AND TIME-CONSUMING; WHY DO WE NEED THIS CHALLENGE?
You're absolutely right. Your time is valuable, so I have honed in the wedding planning process for you. Getting focused from the get-go and benefitting from my years of experience will save you from making costly mistakes both time and money-wise. Also, with the discounts alone, it really pays for itself and then some ;)
WITH ALL OF THE FREE WEDDING TOOLS ONLINE, WHY SHOULD WE PAY FOR HELP WITH OUR WEDDING?
The amount of information available for wedding planning is vast. In fact, it's a bit daunting and overwhelming, which is exactly why I designed this Challenge, for couples just like you. I have spent years sifting through all of the resources available online, carefully curating, testing and creating my own systems, now I'm passing my knowledge to you. You will save time, money, energy, and a whole lot of headaches with this Challenge!
WHAT VALUE DOES THE CHALLENGE OFFER US AND OUR WEDDING?
There are many things money can buy, but one of the things it can't, is experience. Regardless of your reasons for participating in the Challenge, having the guidance and support of a seasoned and experienced wedding planner (such as yours truly!) will more than benefit your wedding. You will have access to assistance with your plan, an exclusive society with resources and advice, access to discounts and much more. The proof is in the pudding, and with my extensive wedding experience, you can learn from a true professional - not simply another digital download!
WHAT IS INCLUDED IN THE PRICE OF THE CHALLENGE?
The cost of The Wed Life Challenge includes 9 levels with all encompassing video modules, resources and information for each section, group calls with me (your trusty Game Master) and access to our exclusive Wed Life Society. You'll also benefit from the prizes (ie. $100's of dollars in discounts) you unlock throughout your journey!
DO YOU OFFER A PAYMENT PLAN?
You bet! I wanted to make this course affordable for everyone. Choose either the one-time fee option or make 3 easy installments!
The Wed Life Challenge was created to help couples reduce the stress and tame the chaos while planning their wedding. I didn't want only the big budget weddings to have access to a wedding planner. So I'm making my step by step program available for everyone!